Here you can find Pita bread recipes, ideas, adn stories written by us or sent to us by our fantastic costumes.
If you have a recipe you want to share, send it to us and if we choose to publish it you will get a free hamper!
Enjoy!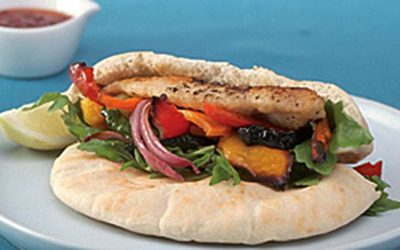 I N G R E D I E N T S 4 Danny's Pitas 8 x 1cm thick slices seeded, peeled pumpkin 16 x 2cm thick sticks of peeled carrot 16 green beans Olive oil for brushing Salt and pepper...
read more